With the huge demand being placed on NHS resources, health professionals continue to search for models that not only have a strong clinical impact, but also offer value while improving long term quality of life.
As waiting lists continue to lengthen and affect the lives of millions of people, the best approach those impacted can take is to view their enforced delay as 'preparation time' and get as fit as possible in advance of their operation and / or treatment.
There is growing evidence that peri-operative care is a cost-effective way to aid recovery and results in fewer complications … and can also play a central role in lowering waiting lists.
To quote the Royal College of Anaesthetists … "fitter patients who are able to improve their health and activity levels recover from surgery more quickly and with fewer complications. What you do in the time leading up to surgery can have a really big impact on your recovery and long-term health."
Over the last three years we've worked with over 1,200 oncology patients, referred from a number of acute hospitals. During that time, the reduction in 90-day surgical readmissions for urology patients fell 50% – and over 60% for colorectal cancer resections – as compared to published data in journals. There were additional savings, as improved health related quality of life led to earlier returns to work and less demand on social and primary care.
Multimodal prehabilition is a cost-effective, personalised service that empowers patients and enriches lives – one that can be accessed by anyone, anywhere, and at any level. However, it's not a panacea and for it to work efficiently within the NHS it must incorporate the following principles.
(1) Remote / digital delivery
In our post-lockdown world, the vast majority of us appreciate the flexibility, accessibility, privacy and support offered by live streaming. Delivery into the home will mitigate the need to travel to a prehabilitation unit, widening access to those who may not be able to attend the face-to-face in-hospital sessions.
Before successful radiotherapy treatment for his prostate cancer, one client – Brian – enrolled in a 'Boxing and Balance Class' to help lose weight and improve his balance.
"After just two sessions my balance problems improved. Before these classes, I couldn't stand unaided and throw punches whilst twisting my waist. I'll never go into a boxing ring but the movements the instructor taught the class stretched muscles that hadn't been stretched for quite a while. I'd recommend it to anyone who wants to get fitter before or after treatment."
(2) The service must be highly personal
We are all a sum of our physical, psychological, social and familial experiences. Add to that the unique nature of clinical disease and treatment planned, it's no surprise that evidence demonstrates that personalised interventions, such as tailored prehabilitation programmes have far greater impact than generic advice and information. An individualised plan within the framework of multimodal guidance.
"The programme helped me to lose three stone in the 10 weeks before my operation by suggesting a diet, being available to discuss any queries that I had and providing encouragement on those weeks where weight loss was negligible," said Jonathan. "Unfortunately, whilst I was in hospital, I caught Covid. I was hospitalised for another 10 days and was very ill. I dread to think what it would've been like if I hadn't lost the three stone in weight during my prehabilitation program."
"I was looking for help and advice about how to make my chances of a successful operation and recovery better by being proactive," Mike recalls. "I had someone who effectively held my hand and offered peronalised and straightforward advice to my questions. The support I received during my chemotherapy was also important. Having regular catch-ups really helped me develop a positive mindset and to approach things in a confident way."
(3) Clinically led and supported
To achieve meaningful and long-lasting results, you must offer an inter-professional program allowing for multiple healthcare professionals to coordinate care to facilitate optimal use of the preoperative time and to embed behavioural change before surgery.
(4) It must offer value for money
In order to be sustainable beyond its 'pilot stage' and to impact the greatest number of patients, any programme – and the interventions offered – must be cost effective.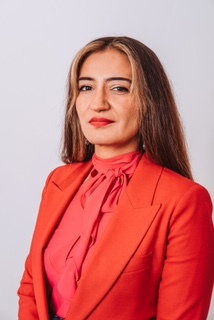 In these trying times, prehabilitiation presents a solution for some of the many challenges the NHS faces. Properly administered, its impact extends beyond reduction in complications and readmissions and presents a real opportunity to positively impact the health of our population and our nation.
Professor Tara Rampal is a Consultant Anaesthetist and Chief Medical officer of QuestPrehab. QuestPrehab is a multi-modal telehealth-delivered prehabilitation service. It is home-based program, offering personalised training exercises, nutritional advice, medical optimisation therapies, and psychological support