The Anne Robson Trust, a partner charity of the hospital, is supporting PAHT to provide the Message to a Loved One service to complement this. Family members and friends of inpatients can send a personal message or collate messages and send to [email protected].
Additionally, there is a dedicated phone line (01279 868128) which is available between 10am and 12noon each weekday and a staff member or volunteer will write the message down and get the message to patients' loved ones.
All phone and email messages will be collated by a dedicated team during the morning on the day the message is received, to be distributed to the hospital wards during the afternoon. Messages will then be printed and distributed to patients by the ward staff, which they can keep.
This service is currently only available for patients to receive messages, and there is not capacity for messages to be returned at this time.
The service is open to family members and friends of patients on all wards.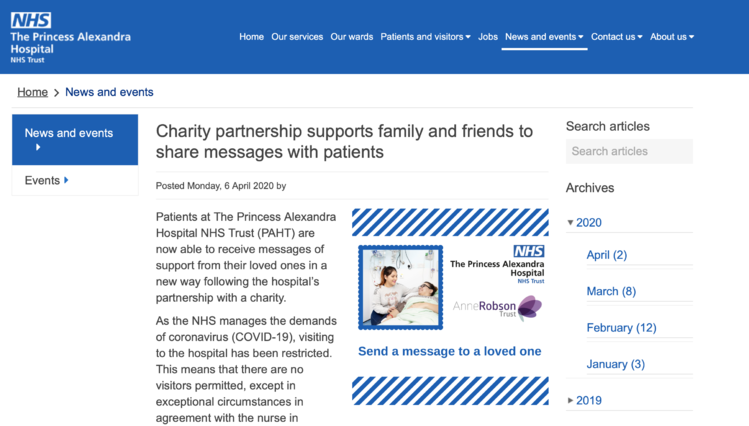 You can read the full project outline HERE