This is a must read, clear and incisive report from London Southbank University - they asked a broad mix of frontline, senior, board and middle leadership across different NHS sectors to reflect on their experiences.
What they have heard is astounding. Almost overnight, for some people, the NHS has turned into a high performing health system.
Within all the things staff want to keep are the key conditions of the very effective health systems around the world that we have aspired to be like for years.
Many described digital innovation and that is part of it, but in reading the responses to the survey we found so much more.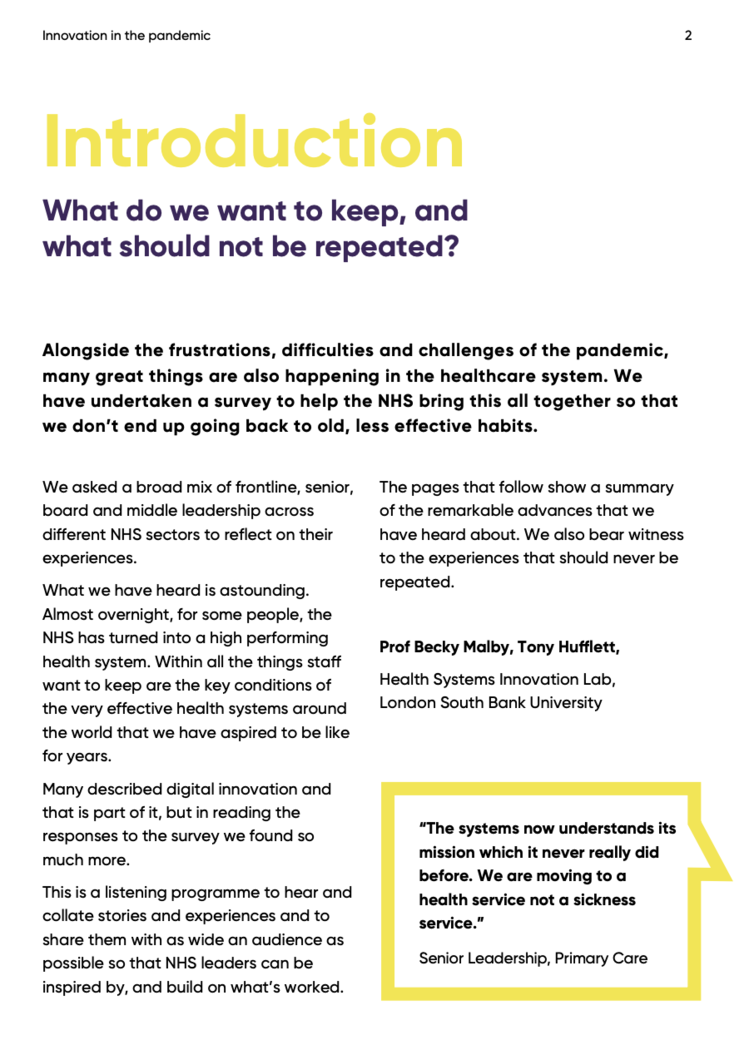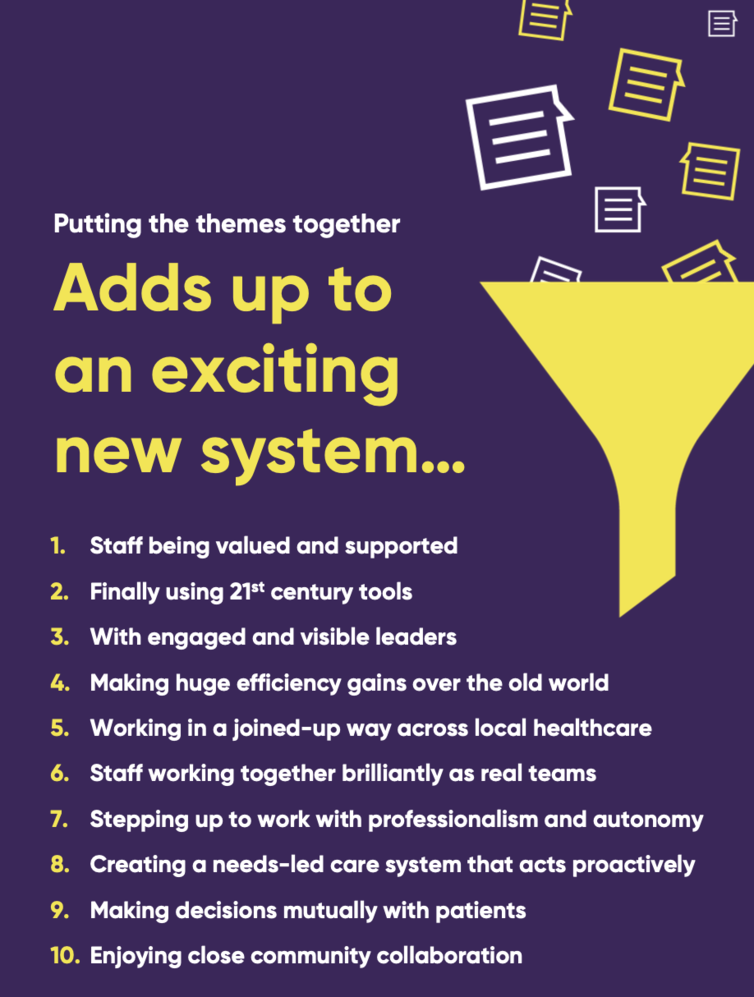 10 clear themes emerge and you can read the full report HERE
For further information please contact [email protected] and you can find Becky's blog HERE