'Unestablished' wards in the hospital were not formally owned by any team and therefore led to poor governance, engagement and clinical support to the ward team.
Wards were covered by a medical outlier rota and this led to cancelling consultant outpatients in services with large time critical backlogs and key diagnostic procedures in Hepatology, Gastroenterology and Endoscopy.
Wards lacked identity and clinical stewardship.
Wards were staffed by junior doctor locums at a high cost.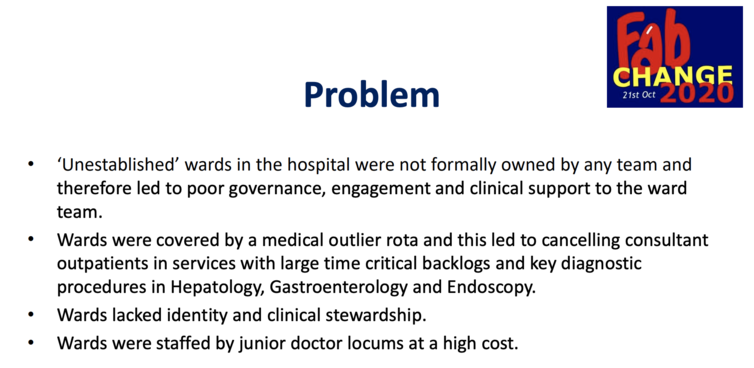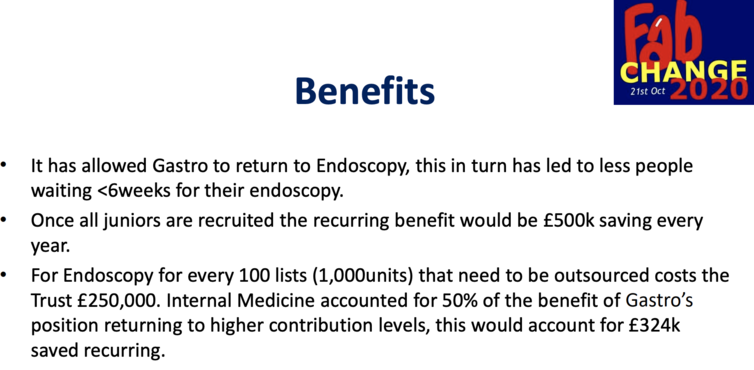 You can read the full project presentation HERE