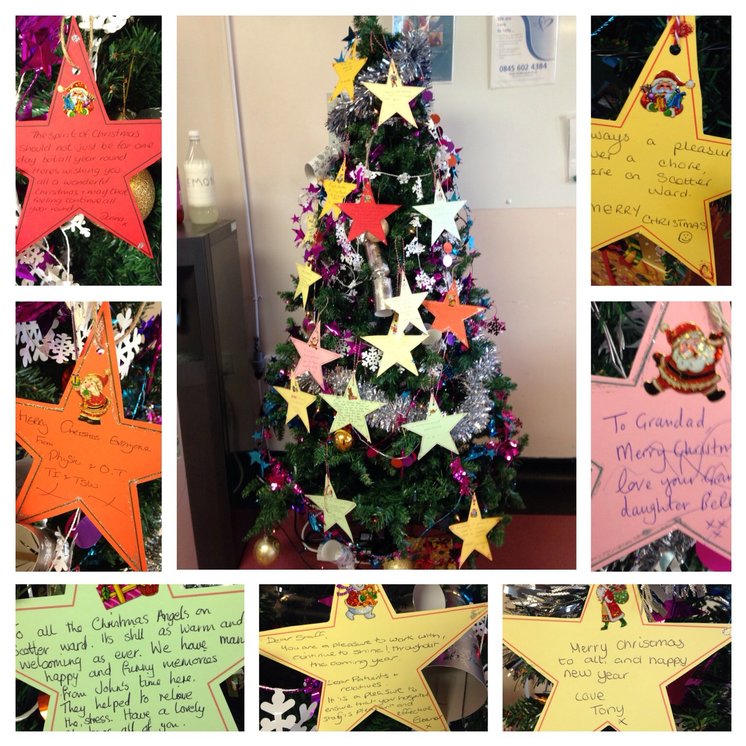 On Scotter Ward we are always thinking of innovative ways to engage staff, patients and relatives in feedback.
We would like to share what we did at Christmas. When Marie our ward business support officer and Darby our health care apprentice were decorating the Christmas tree they came up with the idea of making stars to hang on the tree and asking staff, patients, relatives and visitors to put a Christmas message on them.
Donna our clinical nurse lead was dispatched home that night and was very busy with her daughter Holly making the stars!
The tree is now full with many fabulous messages some of which are very touching. It is a centre piece in the day room and has become a talking point.
A simple little idea that has enabled staff patients and relatives to share poignant messages