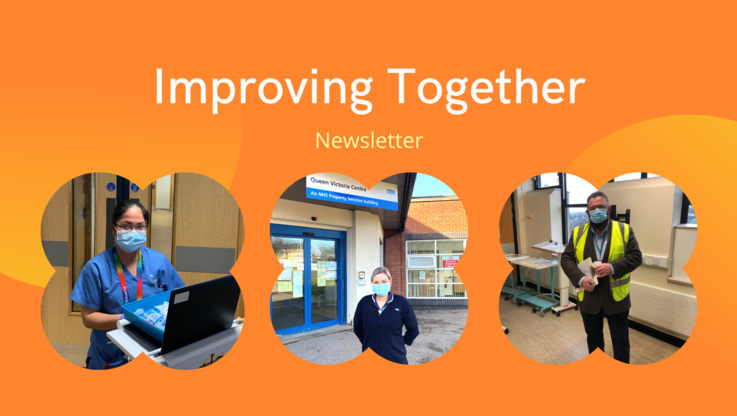 NHS trusts identified as experiencing the most significant and complex challenges in achieving financial sustainability and/or high quality care are now receiving mandatory intensive support, through the national Recovery Support Programme (RSP). UHMBT has been given access to this mandatory national intensive support and placed in the Recovery Support Programme. This means that the NHS regionally and nationally will work collaboratively with us and local partners across Morecambe Bay to better understand the root causes of the challenges we face, agree, and deliver a package of intensive support, and set and monitor progress against an improvement plan which would allow us to exit out of the programme in a sustainable way.
The Recovery Support Programme gives access to additional expertise and resources to ensure sustainable improvements are made as quickly as possible.
Aaron Cummins, Chief Executive, UHMBT, said: "We are committed to providing the best quality care to our patients, including recovering from the additional challenges COVID-19 has posed. The Recovery Support Programme provides an opportunity for us all to work together across Morecambe Bay to build better and more sustainable services for those patients for the future."
In the first of the Improving Together Newsletters Dr Sarah Hauxwell, Associate Medical Director of the Recovery Support Programme talks about the colloborative working across clinical teams 'We are acutely aware following internal and external scrutiny there have been several areas identified in which we have not met this responsibility and the reports we have received contain clear, cross cutting themes, which we have been, and remain committed to addressing.
We have developed action plans in response to each of these reports, but we have reflected that our approach to addressing the areas of concern has at times been transactional and the actions that we have developed in response to recommendations do not always reflect the underlying issues being highlighted by the report, which were the drivers for the recommendations.
This approach has in advertently created an industry in terms of reporting and has expended huge amounts of organisational energy that could be better spent in focusing on the improvement activity we need to undertake.
We have also tended to focus on process rather than outcomes and have not sufficiently capitalised on addressing the themes that are evident from the reports. More importantly, however, we recognise that this approach is unlikely to lead to the sustained improvement that we want to see.
Having taken stock, it is vital that we move forward to a place where we understand the underlying issues in order to understand what needs to change and that we develop robust actions that will both effect change and allow us to evidence this. We are also keen to work more efficiently and creatively and to move away from having multiple actions that are aimed at addressing what are essentially the same issues arising from the different reports that we have received.

By creating the opportunity for collaborative working across clinical teams, with patients, the system and our partners we will develop an Improvement Plan that is owned by the whole organisation. We also see this process of meaningful collaboration as resulting in improved health outcomes and a truly patient-centred approach to delivery of our services.
This newsletter is packed full of great insights and resources and we partciularly enjoyed The Hive QI pages and highly recommend you having a browse and you can follow on twitter @thehivebhcp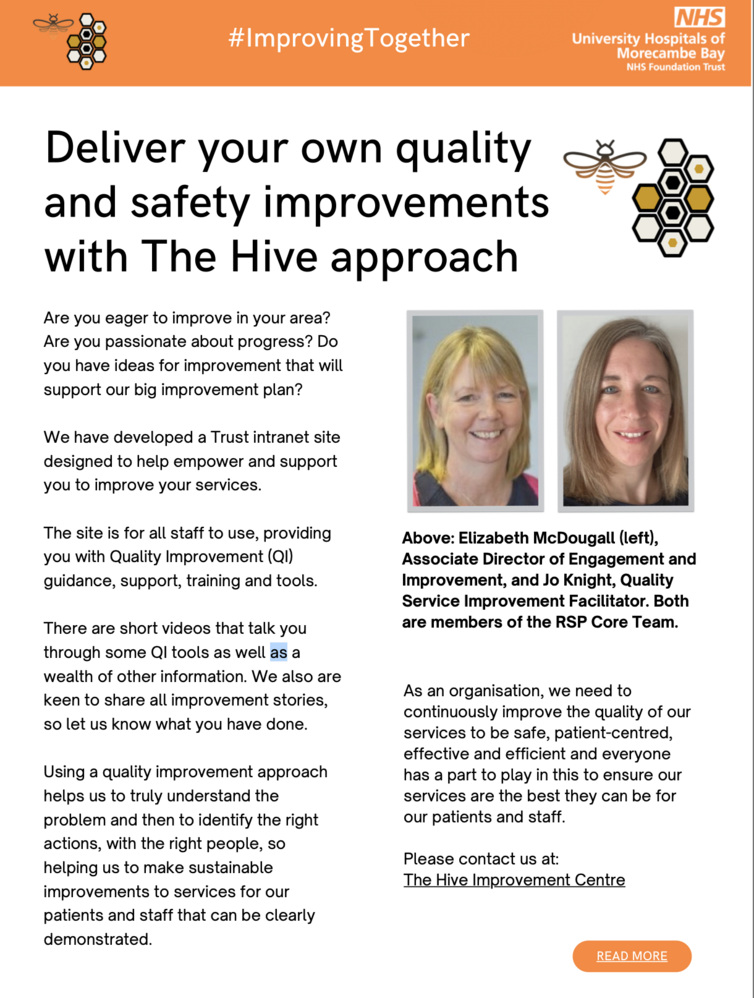 You can find the newsletter HERE