Quality improvement project for out of hours clinical handover
Project lead- Dr Deepa Bagepalli Krishnan
Project Supervisor- Dr Neil Nixon
Good clinical handover recording improves patient care and provides professional protection for the doctors involved.
I was involved in leading the project with the aim to improve the handover system to make it safe, secure and efficient; and improve handover recording to 100% in 1 year.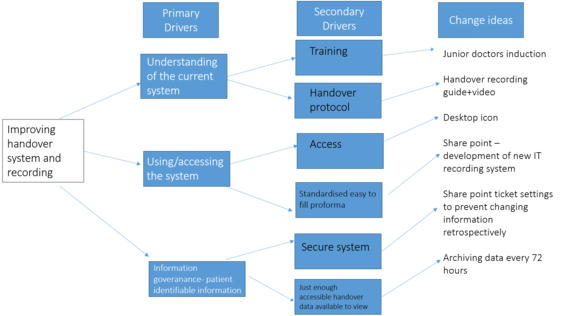 Background- We recognised a significant handover system problem that risked patient safety and the protection of junior doctors' professional practice in Nottinghamshire Healthcare NHS Foundation trust (NHFT). In collaboration with all the key stakeholders (junior doctors, Information Technology (IT) professionals and Health informatics team in NHFT), we developed a handover recording system, using PDSA cycles. This project demonstrates how existing resources within an NHS Trust (current software and employed personnel) can be collaboratively and iteratively deployed to improve patient care. In this case, a unique, innovative solution was developed across traditional boundaries, within a complex healthcare system. The system is now also an information resource for junior doctors.
We used innovative ideas including the use of whiteboard animation video to reinforce the change and educate junior doctors. In order to implement these plans.
Project design-
An important lesson learnt during the project was to take measures to reinforce and consolidate the change. This was initially not considered in the first phase, hence a second phase was developed (Nov 2017- June 2018) to address change fatigue and make the change sustainable.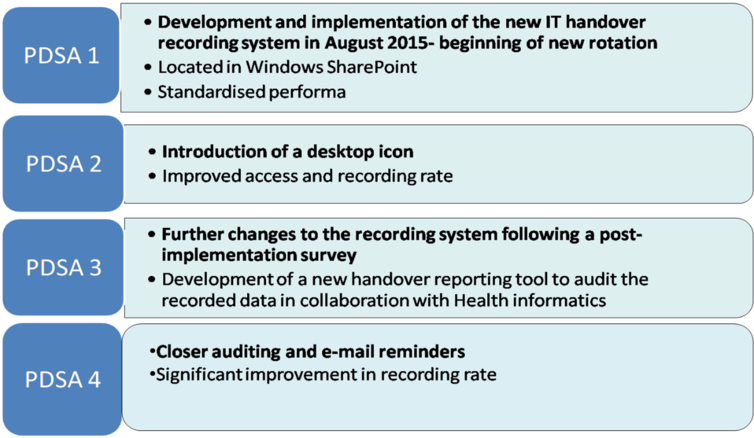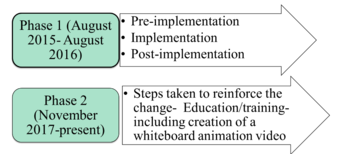 PDSA cycles-

PDSA- Introduction of extra training session in the junior doctors induction and a whiteboard animation video

Results-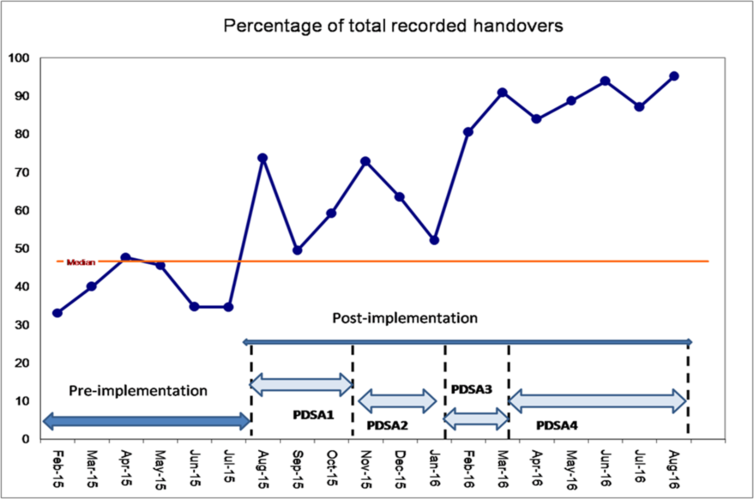 Conclusion- Continuous training and monitoring have proved essential to sustainability. With these provisions through induction training and education through whiteboard animation video; the new handover system will remain successfully embedded within the culture of our trust.