Suzanne Meads – Physiotherapist
Own bed instead is the rehabilitation of patients in the community following illness/injury or to support the management of long term conditions and disability.
The service starts within 48hrs of discharge home from hospital, with an intensive 4-6 week rehabilitation programme.
By improving the discharge process with the right people assessing in a timely manner ensures people are not staying in a hospital bed for any longer than they need to.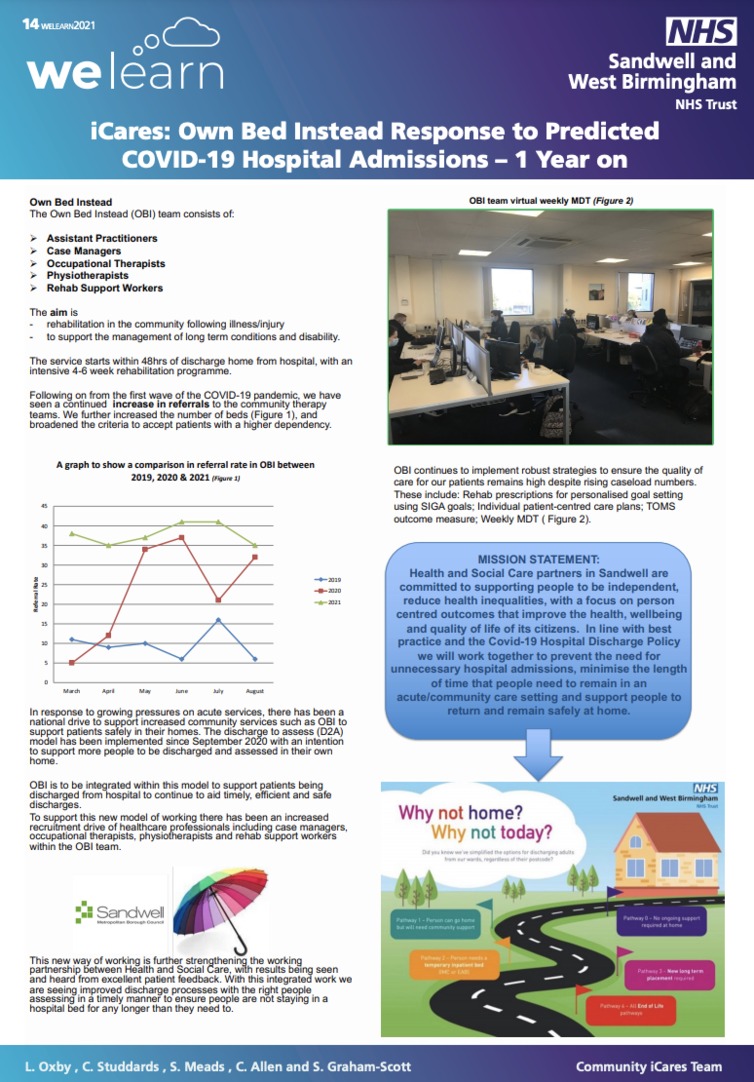 You can read and download the poster HERE