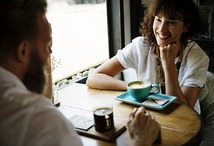 Take the time to accept the fact - that dementia will be a part of your life - Talk with your partner - family and friends. You do this not only for yourself - but also for those who love - and care about you.
It may be difficult to speak about your dementia - but believe me in the long run - it makes your life and that of your family - easier & happier - Remember with or without dementia - we need each other!
Are you the partner - family or a good friend of a person with early onset dementia - Find out if the person with dementia wants to talk about his dementia - If not - please respect this!



When should I start with music for dementia?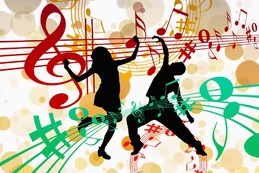 People asking me often when must I start with music by dementia? Immediately! When you know there is dementia, you must start directly with music.
The information you collected with the help of music becomes your future care-help. It is pure "Care-Gold"
This "Care Gold" makes the future care easier, lower the care burden and increase the well-being of the person with dementia. Because of this the person with dementia can stay longer at home.
When dementia is knocking on your door you start the music
Result of using music for Young Onset Dementia
Reduction of the care burden - A better atmosphere at home
Because of this the person with dementia can stay longer at home

How to find "Care Gold"
By listening, together, to the music which was popular in the person youth years. Why music from someone youth years?
Because all the music we have heart between our 15 and 25 years is so deeply rooted in our brain that even dementia can't destroy these music memories.
The power of these songs is that they immediately activated memories. Stories coming up and will be told and one story will bring up other stories. You have opened a treasure of memories.
All you have to do is listen and making notes, because in these stories you will find your future "care gold". So take your smart phone and tablet – go to Spotify or Youtube.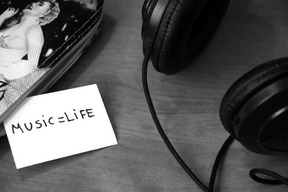 It's fun :)
Searching and listening to the music of someone's 15-25 period is fun. You can hear stories from your partner, father of grandfather which you have never heard before.
The stories making you familiar with the period which will become more and more important for the person with dementia.
The more you know about the past of the person with dementia, the better you can help that person when he is lost in the dementia fog.
You can create real lighthouses which are giving feelings of home, safety and cosiness. the most beautiful gift you can give to a person with dementia.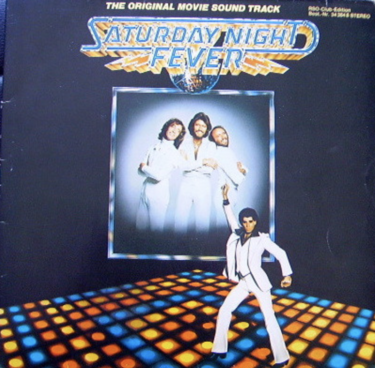 Night fever.....
For instance listening to Saturday Night Fever the person with dementia starts telling you "at that time I was in France, I remember the restaurants of Paris, I even took disco dancing lessons there.
So you write down: Saturday Night Fever, as this is the tin opener for these memories, which even dementia can not destroy. You write down France - Paris - restaurants - disco dancing lessons. This is your future "Care Gold".
Your first note: Saturday Night Fever. This song is the tin opener for the French memories which brings the person directly to a happy period of his life. This song is also your first song for the Happy Memories Playlist.
Note - French restaurants

What can you do with the restaurants in French? You can try out if the person likes French cooking lessons.
He or she could make French diners, the person stays involved with the householding.
Maybe French food will help when eating becomes difficult in the future?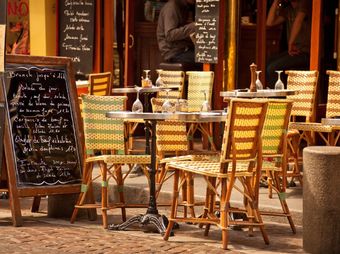 Note – French
When French is connected with good memories you can use French connections to lower the threshold for activities. For example you can link France to activities like building plates, colouring pages, jigsaw puzzle, maybe even try out French lessons.
Yes French lessons and cooking lessons no that is not strange by dementia, especially by early onset dementia and in the beginning of dementia. Because even with dementia there is still a learning ability.
But only in a surrounding where the person with dementia feels: I may make mistakes, I may forget, I be accepted as I am. In this surrounding people with dementia can rise above them self and can surprise you what they still can do and learn.
Ok back to the note French, try out if the person likes to assemble a building plate of the Eiffel tower, the Arc de Triomphe or the Sacre Coeur. You can do the same with colouring pages, jigsaw puzzle or every other activity.
Note - Disco dancing lessons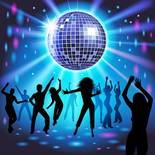 What can you do with the disco dancing lessons? The person with dementia could be interesting in disco or other dancing lessons.
Remember that dancing is fun and at the same time a physical exercises which is very important for people with dementia.
look if there are '70 parties in your town or city. If not you could organise your own disco party at home. With a disco glitter ball a few coloured spots, and the right music and you have your own disco at home.

Be careful Saturday Night Fever is contagious.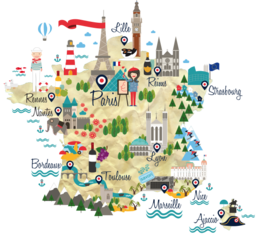 A French surrounding for home feeling
When a person with dementia does not recognize his own house anymore, you can use photos of France to create a surrounding which the person with dementia recognized.
This can prevent running away and lessen wandering urges.


Creativity is key by dementia

Care givers, partners, family everyone who is involved by dementia must be creative, because only with creativity you can lower the care burden and give happiness and home feelings to a person with dementia.
For the person with dementia is the creativity of the art a gate way to freedom. Because everything what is created in the art is good. People can like or dislike the creation, but it is and stays a creation of the person who made it, and it is good as it is.
Imagine what this means for a person who on a deep level knows I forget, I do things wrong and who often hears, don't you remember that, let me do it you can't do that.
Therefore is the creativity of the art a gate way to freedom for every person with dementia, it also boosts self-esteem.
Think about painting, modelling, drawing, origami, flower arranging everything where the hands are involved in creating something. And of course also here could French be the leading theme.
Talking dementia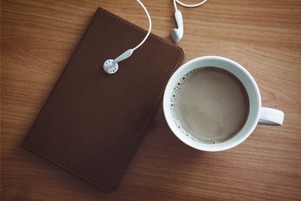 When you can talk about the dementia with the person, you can explain the importance of the music and finding the "gold care information".
Together you can start with the 15-25 music and making the notes!
The person with dementia could start creating playlists which make him happy or giving him peace of mind.
No conversation about dementia
When the person does not want to speak about his dementia, which we have to respect, you can start listening to your own 15-25 music and talk about your memories with the person with dementia.
Slowly you switch to the 15-25 music of the person with dementia and look if memories come up and if the person want to share the stories with you.
Be patient, give the person with dementia the time to think and the space to talk. And don't forget to write down the "Golden Care Information"
Care Orientated Playlists

All the 15-25 period songs which activate memories or make the person with dementia happy writ you down! These are the start of the "Happy Memories Playlist" which is one of the 5 basic Care Orientated Playlists.
Care Orientated Playlists are playlists which are connected with different parts of the day and with care actions. The 5 basic Care Orientated Playlists are: Waking-up, showering, exercising, happy memories and sleeping music.
With the 5 basic care orientated playlists you turn the favourite music of a person with dementia into care aid, wellbeing and a help engine for the brain.
More "Gold Care Information"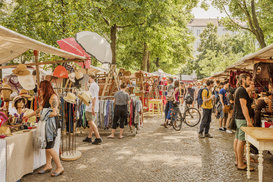 Go together to a flea market, watch what the person with dementia recognized from his youth? Take photos or buy the objects.
These objects can help you when the person with dementia does not recognize his own home anymore. They can beocme handholds in the dementia fog and can creat feelings of home.
And don't forget writing down the stories that will come up by seeing the objects from the past, you could also record them with your smartphone.
Dreams and wishes
Has the person sung in a choir try to pick it up. Go singing together in a choir or take singing lessons.
Did the person with dementia played an instrument or having a dream about playing a music instrument?
Try it out, deep longings and wishes are very powerful and yes even with dementia people can still learn!


Physical activities
Walking, cycling, dancing try to find a movement which the person with dementia likes. Make it a habit, take it up in the daily pattern.
This way the person can continue the activities longer. Maybe you have heard by the 15-25 stories something about sports you can use?
Recipe for Peace & Harmony at home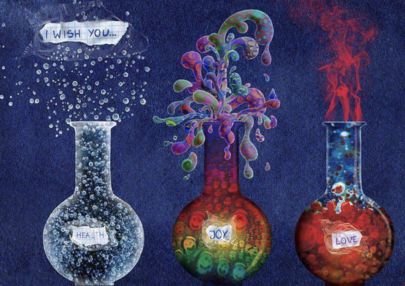 Try to understand what happens in the brain with dementia. Be aware that the person with dementia does is utmost best to do things right. But the dementia fog makes it difficult and let him fail, never does a person with dementia something wrong on purpose!
Do not correct but move along, don't give negative criticism but positive stimulation. Give a helping hand and support this gives confidence and trust. Trust will becomes very important when the dementia fog becomes thicker and thicker and the person with dementia feels totally lost.
When the person with dementia knows and feels he can trust you, everything will go easier. The person with dementia will quicker move along with you, less tension and less stress, more Peace & Harmony at home