How can Quality Improvement make a difference?
Find out how staff at Southfields, a low secure mental health inpatient ward in Hampshire used QI to make changes
Staff at Emerald Ward had identified they wanted to support patients give up smoking by improving the process to accessing alternatives.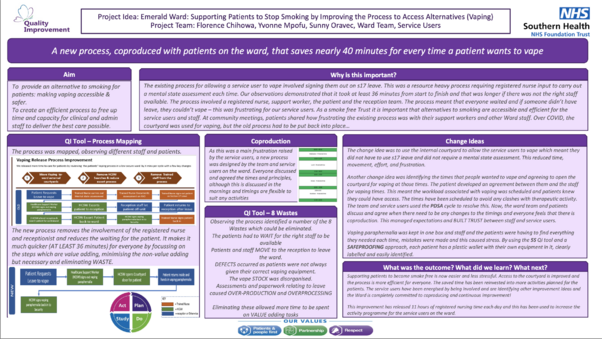 By using QI tools, such as process mapping and waste and working with the service users, they were able to identify change ideas to consider leading to a better way of working and reducing the wasted time of clinical staff in administering it.
This resulted in saving nearly 40 minutes on each occasion a patient wanted to vape.
Well done Emerald Ward.
Find out more by taking a look at their QI project poster