BACKGROUND
In January 2022 CreamCare staff requested training and competency assessing in several clinical skills to support residents at their care homes. Somerset Foundation Trust's Social Care Training Team delivered training in nebulizer, stoma care & subcutaneous injections (pre-filled syringes.)
It was quickly evident that CreamCare staff demonstrated safe delivery of clinical skills and showed a passion to self-manage their own training needs.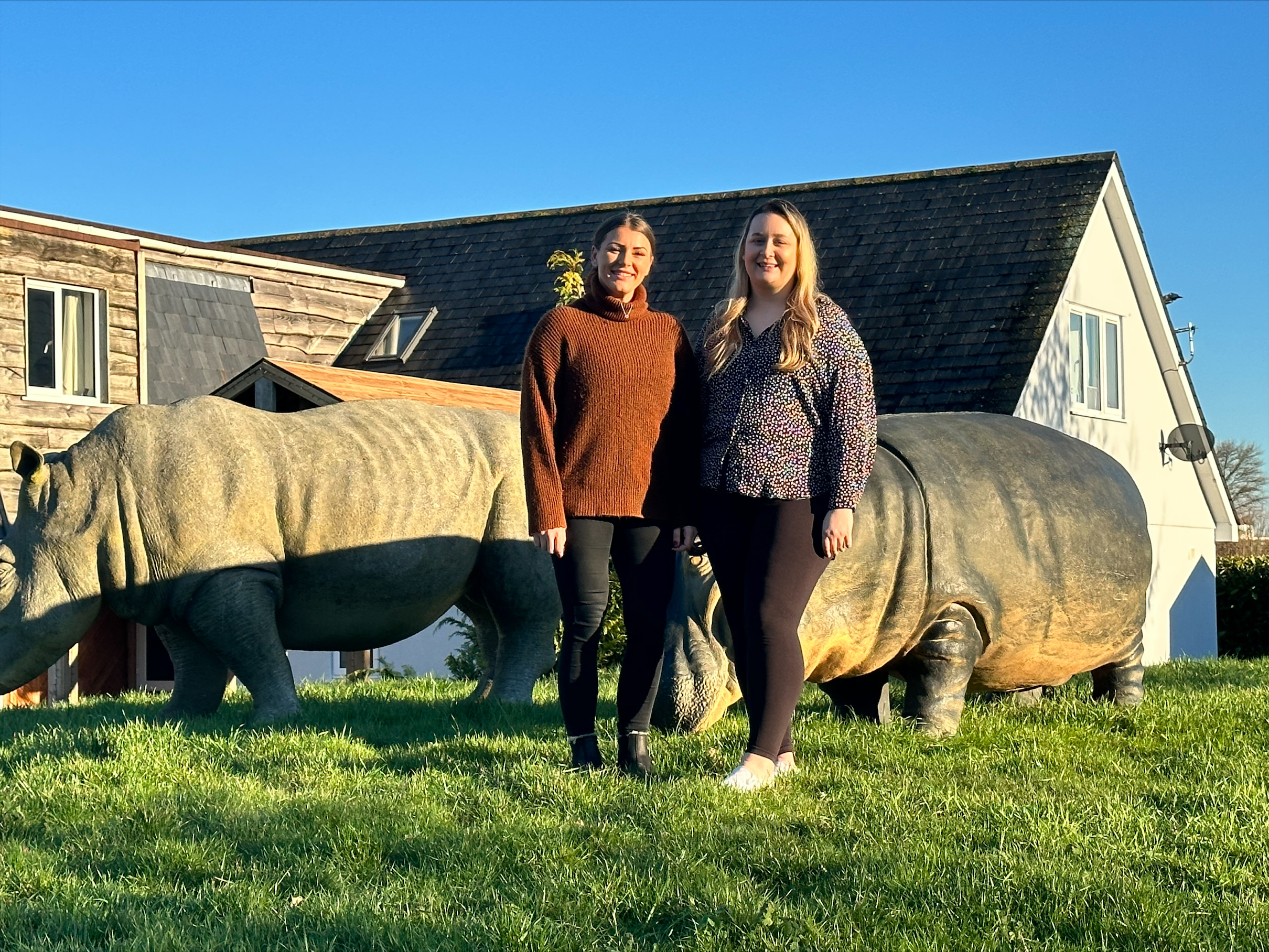 Laura Jefferies, CreamCare's Training Manager, and Jude Glide, Social Care Training Team Lead, had a conversation about undertaking a QI project to pilot a Train the Trainer model. Lacey, Chloe & Ana, CreamCare Seniors, jumped at the opportunity to be 'In-House Trainers'. Laura approached the CreamCare Company Directors to gain their approval & support. Jude agreed to coach the team through the 7 steps to quality improvement.
Lacey & Chloe at work (NB: rhinos are not real!)
We planned regular Teams meetings from May 2022.
All team members engaged & 'on-board'
3 learning disability care homes agreed to take part in this project:

The Dairy House, Wilton House and Longrun House.

Lacey from The Dairy House agreed to lead on nebuliser training
Chloe from Longrun House agreed to lead on stoma care training
Ana from Wilton House agreed to lead on subcutaneous injection
Somerset's 7 steps to quality improvement based on the world-renowned Institute for Healthcare Improvement was followed
SMART Aim and change ideas agreed.
Weekly data collection started with run chart option for each care home
AIMs
Longrun House: To train and competency assess 50% (18) staff by 01-08-22
Dairy House: To train and competency assess 50% (19) staff by 01-08-22
Wilton House: To train and competency assess 100% (9) staff by 01-08-22
RESULTS and SPREAD
series 1 = Longrun House = stoma care
series 2 = Dairy House = nebuliser care
series 3 = Wilton House = sub/cut injections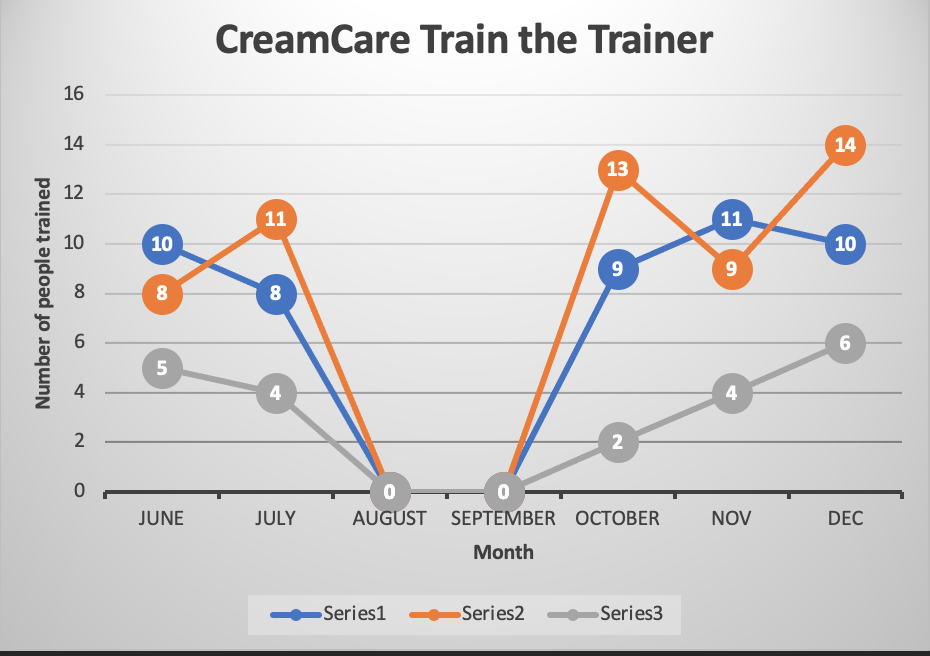 We all achieved our aims by 01-08-22
We continue to deliver training and competency assess new staff
August and September saw staff shortages and no training took place
We have a better understanding of the QI and enjoyed the process
Staff now feel more equipped and confident to support residents
We have a sense of achievement
We are pleased to continue to provide the best possible care to our residents while embracing learning and change.
CreamCare feedback:
Improved well-being of residents (resident experience) because procedures are being undertaken by staff they know and trust
Improved resident safety
Positive impact on staff
Staff feeling more valued
Helped staff retention
Increased confidence
Aspiring career pathways and progression like team leader roles
Self-managing delivery of standardised training is a blessing because we can deliver it where and when we want to
Saved time & money
Reduced hospital visits/admissions
Ensured timely hospital discharges
Decreased District Nurse visits
Contact for this QI Project
Jude Glide [email protected]