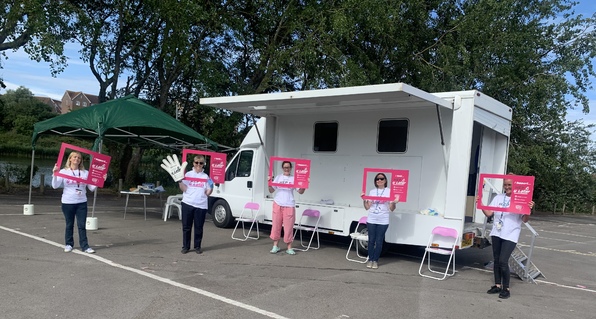 A CONSULTANT Nurse at the Royal Bournemouth Hospital (RBH) is leading an initiative that aims to eliminate Hepatitis C in Dorset.
Hazel Allen, Hepatology Consultant Nurse and strategic lead for the Dorset Viral Hepatitis Service, is working with local partners including 'Hep C U Later', a project that aims to eliminate Hepatitis C in the community by 2023.
After securing additional funding, the project has been running 'pop up' clinics offering testing in the community and anti-viral treatments that give 95 per cent cure rates through a course of daily tablets.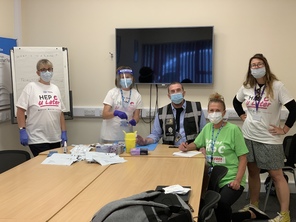 Hazel said: "We are bringing care to those most affected, with targeted test and treat clinics at suitable locations across the county, including hotels, hostels and supported housing provision where many of our patients are living.
"We have already delivered six clinics that have proved a great success and were very well received by those coming forward for testing. So far, in the first three weeks, we have tested 82 individuals, 27 of which we plan to start on curative Hepatitis C treatment in the next two to three weeks.
"This is a significant elimination opportunity that we need to maximise, and the project is an excellent, collaborative team effort delivered by partners working together across Dorset."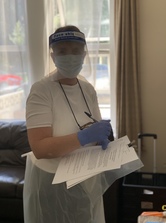 It follows an NHS England announcement in 2018 that the UK would be the first country to achieve elimination.
The clinics have been targeting a number of homeless individuals who are currently in temporary housing as part of Bournemouth, Christchurch and Poole Council's response to Covid-19.
Teams had been trying to engage with many of those individuals for a number of years and now they are more stable and motivated, those attending the clinics are keen to have treatment and be cured of the virus.