For your quick wins and smaller improvements, try our flash of brilliance template to tell the story.
Share your success and be proud of the improvements you make. Help and inspire others too.
It's just one template from our QI website which you might find helpful. It was designed by one of our QI advisers, Kayleigh Hartshorn.
Here at Kent Community Health NHS Foundation Trust (KCHFT) we are always happy to share and collaborate.
Several trusts have shown an interest in the template.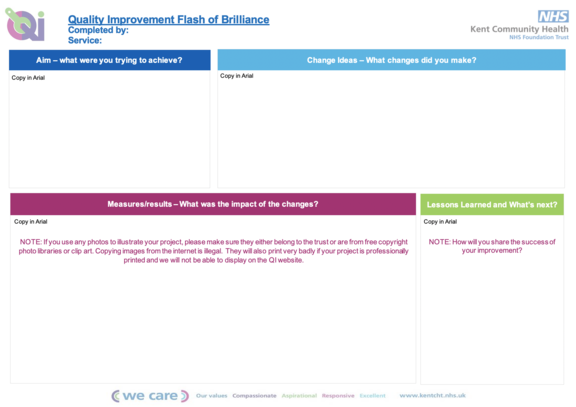 This is an editable word document which you can find ur QI website: HERE or simply download it