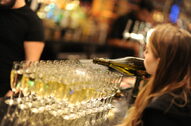 The excitement is building as we prepare for the #FabAwards23PrizeGiving event on December 4th.
We are really looking forward to welcoming you to the #FabAwards23 and preparations are well underway.
Have you got your free ticket yet? They are going fast so don't delay - click
HERE
to get your free VIP ticket now!
The gentlemen have been a wonderful warm up act!
We are pleased to announce our fourth invited guest and award presenter :
Professor Jane Cummings CBE is a former Chief Nursing Officer for England. Jane developed and published the 6C's of Nursing - a set of core values and expectations of registered nurses in the UK. She was appointed a Commander of the Order of the British Empire in 2019 for services to Nursing and the NHS.
Jane Chairs the RCN Foundation Board and had a key role in the setting up of a subsidiary charity Covid-19 Healthcare Support Appeal (CHSA), created in 2020 thanks to a £5 million donation from TikTok to provide grants to healthcare workers most affected by COVID-19, directly supporting over 10,800 people. Overall, CHSA's approach effectively delivered funding to reach beneficiaries through quick decision-making, proactive partner search, risk-taking with emerging organizations, clear criteria, a simplified application process, and forums for collaboration. You can read the full report here.
Jane is a longtime supporter of the FabAwards and we are thrilled that she will be with us again this year - it just wouldn't be the same without her.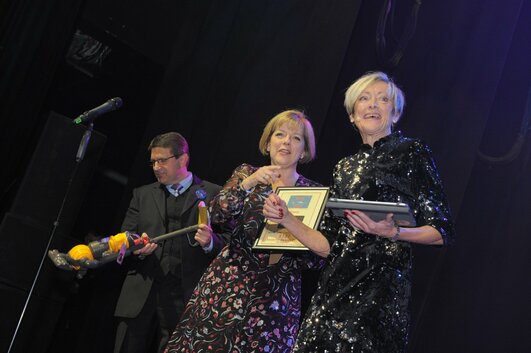 Guests and Award presenters
Professor Dame Elizabeth Nneka Anionwu - OM DBE FRCN - Nurse, lecturer, educator, leader and Emeritus Professor of Nursing
In 1979 Dame Elizabeth became the UK's first sickle-cell and thalassemia nurse specialist, helping establish the Brent Sickle Cell and Thalassaemia Counselling centre. In 1997 Elizabeth was appointed as Dean of the School of Adult Nursing and Professor of Nursing at the University of West London. In 1999 she established and was Head of the Mary Seacole Centre for Nursing Practice until her retirement in 2007,
When asked what inspires her keep going? Dame Elizabeth replied "Seeing the improvements that have happened so far. But I'm not satisfied until other gaps in service for BME patients and health professionals are addressed."
Dr Phil Hammond; doctor, journalist, broadcaster, campaigner and comedian.
He is Private Eye's medical correspondent campaigning for patient empowerment, open data in healthcare and for the NHS to be honest and transparent about the harm it causes as well as the good it does.
Phil has attended many FabAward Shows and supports the sharing of best practice (and celebrating!), but don't worry he probably WILL drop a clanger or two!
Prof Brian Dolan OBE - Leader, Speaker, Author, Nurse
As nursing leader with over 30 years experience in international health care environments, Brian has a track record of delivering results and communicating with influence. The success of the #EndPJParalysis Movement demonstrates the impact of his engaging leadership style and he is living proof of the power of kissing the Blarney stone!
We are thrilled that Brian will be joining us.
You can watch Brian in action at a recent FabTalks .......