We are a team of researchers at the School of Population Health and Environmental Sciences, King's College London.
We used ethnographic methods to evaluate the implementation of a large-scale imaging transformation programme.

Transforming Outcomes and Health Economics Through Imaging (TOHETI) is a £10m Guy's and St Thomas' NHS Foundation Trust programme, funded by the Guy's and St Thomas Charity.
We observed the TOHETI team and interviewed managers and clinicians to gain an understanding of how the programme came together. We observed 180 meetings and held 70 interviews with 56 staff members over three years. We were very privileged to have such a volume of data to analyse and the time to do it in – receiving funding for ethnographic studies of this scale and breadth is rare.
The key thematic findings of our evaluation were as follows:
Economic Benefits
These mostly remained to be seen as pathway studies reached completion. Our evaluation finished before the programme itself - which is not unusual with evaluation work, and is often cited as a limitation. At the centre of TOHETI was the consideration of patient benefit:
'We need to think about what is best for the patient and then cost, which is what TOHETI has slowly achieved (...) The approach is not let's change the pathway, rather let's see if changing the pathway makes a difference.'
(Fieldnotes TOHETI Evaluation Meeting)
New Technologies
These were transformative to ways of working and patient care. Charity funding was primarily used to fund state of the art machines. This has also led to collaborations with Siemens not only around developing latest diagnostic and interventional approaches, but also to improve service organisational and quality of delivery.
Service Transformation
The programme utilised Lean informed management methodologies to transform CLIMP (Clinical Imaging and Medical Physics Division). The evaluation concluded that much time was needed to change ways of working, as well as on-going staff
engagement and collaboration.
Leadership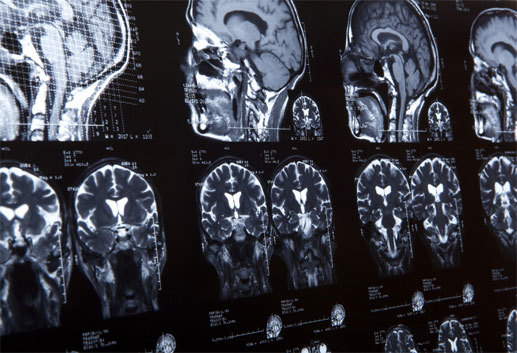 The programme had strong,
egalitarian and developmental leaders at its core. The participants of our study thought that the success of TOHETI rested on this.
Interprofessional Dynamics
Typically, diagnostic pathways cut across several clinical areas. Over time, the evaluation team observed different clinical specialties working better together, with improved communication processes, towards smoother patient pathways.
Role of Research
As TOHETI is was an ambitious programme based on generating clinical and health economic evidence through several large-scale research studies, initially setting up studies took time and much resource. Over time, it was observed that research brought teams closer together in terms of their aims for improving patient care, and making sure that these were rooted in high quality evidence.
TOHETI as a Cultural Catalyst
The funding from the Charity and the TOHETI programme became powerful drivers of change not only in imaging, but within Guy's and St Thomas' more broadly, creating a culture of quality improvement and openness to change for patient benefit.
At the completion of the evaluation work, TOHETI lessons and achievements were being promoted internally, and to external stakeholders.
TOHETI has acted as a precursor for large-scale quality improvement at Guy's and St Thomas'.
The complexities of embedding the TOHETI Programme system-wide at times proved challenging, as would be expected with a change programme of this scale, but were largely overcome. Ethnographic evaluation research gave us an unprecedented insight into large scale imaging transformation.
Dr Mark Ashworth, Dr Patrick White, Professor David Armstrong, Dr Eloise Radcliffe, Dr Guy Shefer & Dr Maria Kordowicz ([email protected]; @mariakordowicz)