Dr Jargon is an educational resource , a card game, that helps health professionals and students practise their communication skills in a fun, competitive way.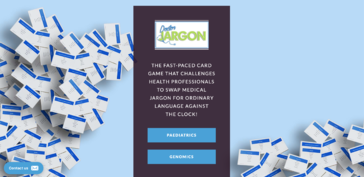 DR VICTORIA RODULSON the inventor/author of Dr jargon. As a junior doctor, she found that there were very few resources out there to help her practise adapting her medical jargon into child-friendly language for the paediatric ward - something which can be was a huge barrier to understanding, wellbeing and recovery for patients and their parents. "I know that for many children coming into hospital is a scary and overwhelming experience. With this in mind, I developed the idea for Dr Jargon, and hope that by encouraging healthcare professionals and students to practise using child-friendly language in a fun way we can make staying in hospital a little easier for our paediatric patients. During interviews with paediatric patients, one 14 year old girl told me: 'Sometimes when they use longer words I worry that there is something very serious wrong with me'.

By avoiding jargon we can clearly allay the fears of children and their parents, as well as give more effective treatment and build better relationships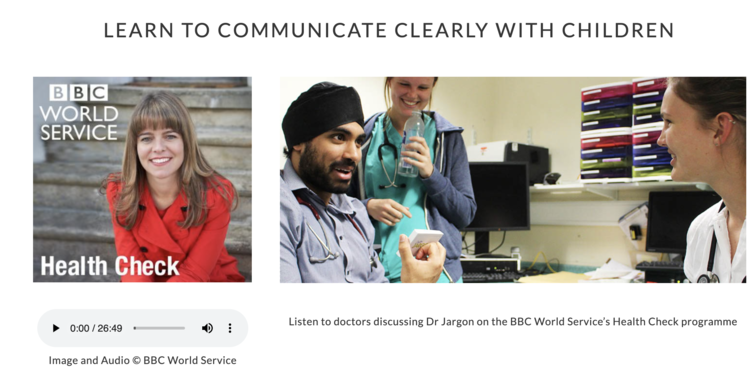 If you want to reflect on your communication with children then this game will help you to choose language which is child-friendly. You can find the game
HERE
and there is a downloadable PDF version
HERE
There is also a great Genetics version of the game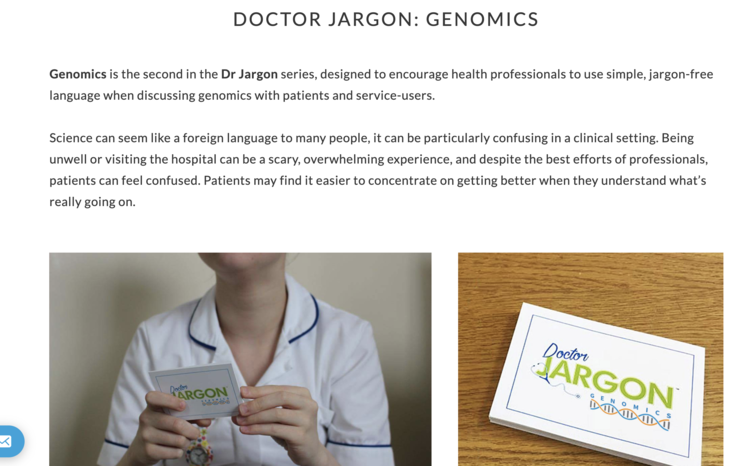 This is educational. thought provoking and fun and it made me stop and think.
You can find all the focus games HERE