We are now seeing a different world starting to emerge as we start to restore more and more "normal" services for patients and the public across the Bay. The threat of the virus has not diminished but we have certainly seen local cases start to become much more manageable.
That does not mean that we are lessening our vigilance – our teams have worked so hard over the past 11 weeks to bring us to this stage, we will not allow anything to reduce our ability to treat local patients who need our support.
However it is right that we begin to think about what further steps we can take to start regular services in our communities, outpatient appointments and planned operations and procedures.
Where possible we will continue to carry out General Practice and outpatient appointments remotely – we have used telephone and video calls to contact patients during the pandemic – we will continue to do that where we can.
We are expecting details on the Phase 3 NHS response to the COVID pandemic to be published soon. As our plans become clearer we will share more information about what steps we are taking.
We would like to take this opportunity to thank you all for your continued support and to pledge we will continue to keep you updated.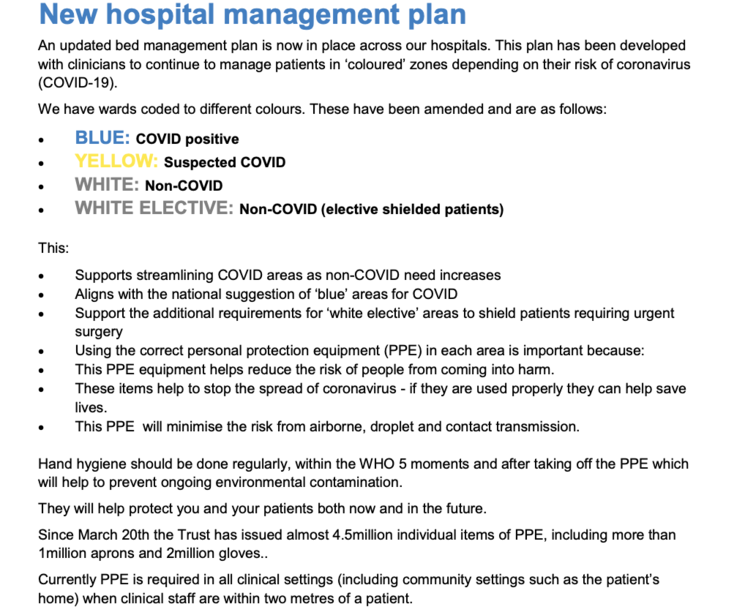 You can read the full update HERE