At the outset of the COVID-19 pandemic, the Business Intelligence (BI) team realised the need to provide a facility to monitor COVID-19 related activity. This included keeping an accurate record of ventilation units, fit mask testing, supply of PPE, oxygen use and capacity rates, as well as ensuring swab data was recorded. All of this information then needed to be accessible and provided in a daily update to the senior leadership team.
It was essential that this information was collated and managed appropriately, for the benefit of colleagues as well as patients.
The development of the dashboard helped;
Clinical staff to easily and safely identify patients with COVID-19
Identify which ventilators were in use and whether they could be moved to maximise clinical intervention
To ensure there were no risks around the oxygen flow rates
To enable accurate reporting
All staff to track the response to COVID and the current status
To provide assurance to the board
Initially, a Critical Care dashboard was created by working closely with clinical staff to develop a 'real time' picture of the situation. This helped to give the Critical Care department assurance around the numbers and ensured they were informed.
The team also spent time with Estates colleagues to study oxygen supply and demand. This helped to maintain stable oxygen flow levels, particularly at the height of the pandemic.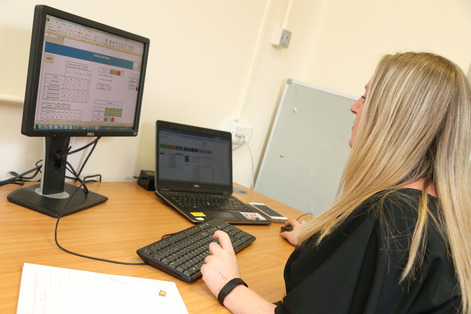 Importantly, the team, in conjunction with the Infection Prevention and Control team and IT, were able to develop a flag system for COVID positive monitoring. This was carried out in line with the North Kent Pathology Service swab results and helped to provide clarity and increase the safety for staff and patients alike.
Overall, the development of the dashboard meant that staff were able to make informed decisions to tackle situations as they arose and enabled the BI team to answer all data queries. Staff were able to feel confident that they knew what was going on and what the situation in the Trust was at any given time.
The team discovered that there is a real appetite in the organisation for data, particularly from clinicians. Many were also surprised to discover just how much the BI team can provide and this has helped to increase awareness and act as a driver for future data analysis developments.