A campaign to improve the experience of patients with dementia across hospitals in Morecambe Bay has been launched by Bay Hospitals Charity.
Dementia is a syndrome (a group of related symptoms) associated with an ongoing decline of brain functioning. This may include problems with memory loss, thinking speed, mental sharpness and quickness and language. According to the Alzheimer's Society, dementia is now on the leading cause of death in the UK.
In 1948, the year the NHS was formed the main causes of death for people in the UK were heart disease and cancer.
The campaign  will run until Christmas.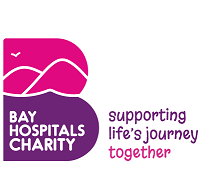 To kick off the campaign, the charity is encouraging staff and the local community to host vintage afternoon tea parties with family, friends, neighbours and colleagues.
Money raised from the campaign will support a range of projects across University Hospitals of Morecambe Bay NHS Foundation Trust, including:
• Revamping an existing garden area near Medical Unit 2 at the Royal Lancaster Infirmary (RLI) into a sensory garden with flowers, herbs and a figure of eight/ infinity walkway
• Memory walls on Wards 20, 22 and 23 at the RLI • Introducing memorabilia screens for the Emergency Departments and on wards at the RLI and Furness General Hospital (FGH) to promote privacy and dignity
• Reminiscence iPads across the Trust's three main hospitals, which staff can use with people with dementia.
• Reminiscence shops and seating areas on Medical Unit 2 at the RLI and in the foyers of Levels 5 and 6 at FGH.
The first of these shops and seating areas was officially opened at Medical Unit 2 at the RLI, on Friday 25 May, together with 2 bus stops kindly donated by Stagecoach buses for both the wards. Dianne Smith, Dementia Matron, UHMBT, said: "This new campaign is a brilliant way to raise funds for dementia - especially as the NHS turns 70 this year. Patients who have dementia do need extra support whilst in hospital and bespoke care for their individual needs. To have the opportunity to support that care with equipment and environments that is dementia friendly is fabulous. "The overall benefit of this work will provide a therapeutic environment for patients to reminisce about, using memorabilia and pictures of the local area. There will be also an option for patients to cue into their personal memories/reality and provide comfort in their everyday lives which they once enjoyed. It will also be used as therapy for patients with dementia who are unsettled and agitated or need some social activity. "The garden would be beneficial for patients and relatives to spend some quality time together, away from the ward environment in peaceful, tranquil surroundings. The ability to wander round and sit where able, enjoy looking at the flowers and shrubs plus enjoying the aromas from the flowers and herbs plus listening to the tranquillity of the water flowing from the water feature will be calming and enjoyable. This will hopefully be for the family as well as with the patient. This garden could be used by all patents and families."
Judith Read, Charity Co-ordinator, Bay Hospitals Charity, added: "We really hope the local community will get behind this campaign. We have lots planned for the year but to celebrate the launch, we would really love as many people as possible to get involved in holding a tea party. A tea party is a lovely way to get together with family, friends, neighbours and colleagues improving the lives of people with Dementia. Please sign up today and let's start making a difference together."
The Trust recently signalled its commitment to people with dementia by joining the Dementia Action Alliances' Dementia-Friendly Hospital Charter.