The innovative idea that the Academy Library, Royal United Hospital Bath has developed is providing dementia patients with a dementia friendly audioplayer during their stay on our wards.
Preloaded with audiobooks and radio / TV programmes, the audioplayers keep them stimulated and engaged, providing focus and relieving some of the boredom of being in hospital - without too much input from staff.
Our dementia co-ordinators and ward staff identify patients for whom audiobooks would be helpful and the Academy Library set the audiobook players up..
The service has now developed further and is available to all patients.
You can read an article about the audiobooks service HERE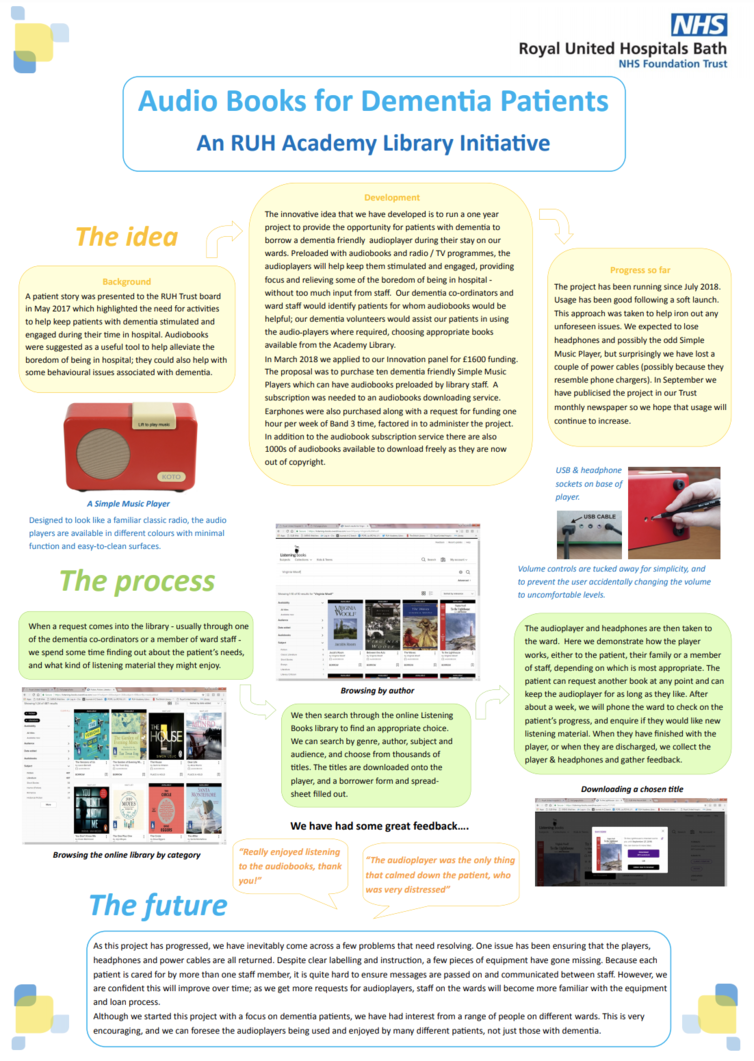 You can read and download the poster HERE