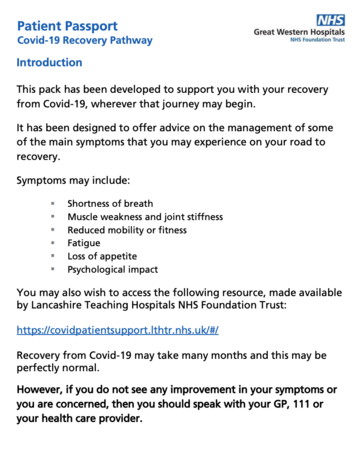 Our Great Western Hospital Allied Health Professionals across the hospital and in the community have been working with Avon and Wiltshire Mental Health Partnership NHS Trust to create a coronavirus passport for patients who are recovering from COVID-19.
Our staff recognise that recovering from COVID-19 takes time, and that even after our patients are discharged home, it can still take days, week and even months before they feel completely back to normal.
The passport includes useful information about exercises patients can carry out to improve fatigue and breathlessness, guidance on good nutrition and psychological support.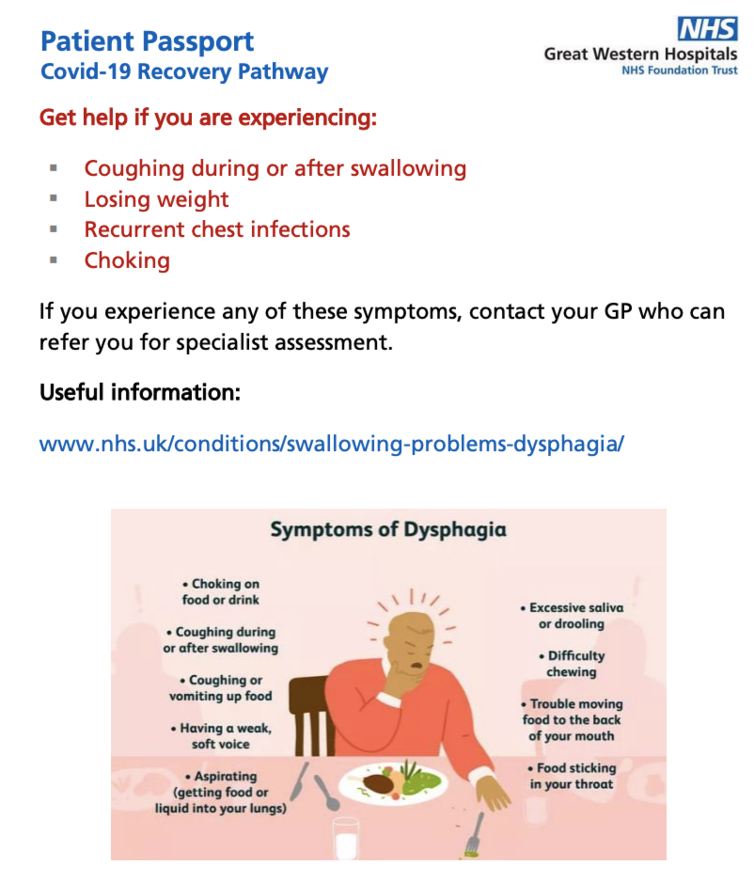 It also lets patients set individual goals, as we know that every patient's recovery journey is different.
The Passport is a great example of collaborative working across settings and organisations a real credit to all that have been involved.
You can download the passport HERE