Patients admitted to hospital both as emergencies and electively need to get their time critical Parkinson's medications on time to help them to keep moving and have an increased chance of getting home as soon as possible
Figures from NHS England showed that in 2018/9 Parkinson's patients spent an extra 28 500 nights longer in hospital at a cost of £10 million pounds as they did not receive their medications on time
The idea was to raise awareness of patients in hospital with Parkinson's Disease by creating two animated characters. Basil Ganglion and Synthia Nuclein, who both have Parkinson's, have been admitted to hospital and need the help of the NHS staff. Staff have been encouraged to wear a little blue brain badge on their lanyards which represents Team Parkinson's and show support by become Parkinson's champions in hospital.


To obtain a badge NHS staff can join Team Parkinson's here
www.parkinsons.org.uk/about-us/team-parkinsons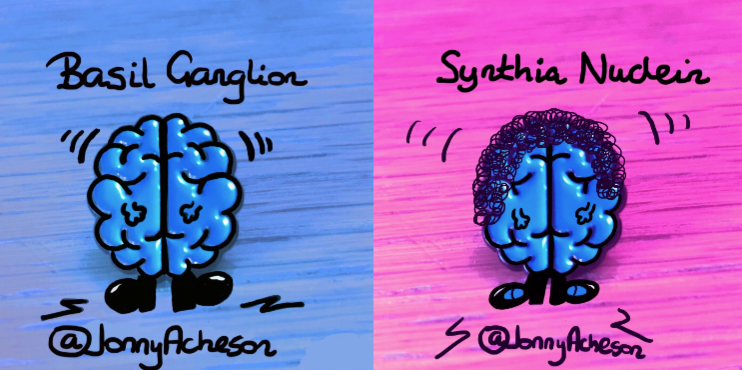 We launched a Basil and Synthia campaign on Twitter for Parkinson's patients to get their time critical medications on time.
NHS staff across the UK have started to join Team Parkinson's and wear the blue badge on their lanyards. Conversations are starting across the country to improve care for patients admitted to hospital with Parkinson's. A Parkinson's working group has been set up at the University Hospitals of Leicester.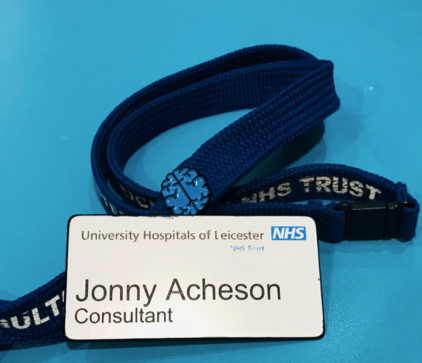 For more info, please contact:
Dr Jonny Acheson