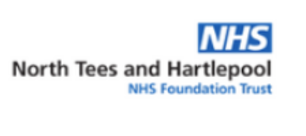 Medical Gases are identified as medicinal products, which are subject to the same standards for procurement and supply for all medicinal products as set out in The Medicines Act1. Due to the Pandemic the need nationally for medical gases, in particularly Oxygen, has vastly increased2.
In light of the increased demand placed on medical gases during the pandemic, it was felt that there was a need to provide a refresher on the use of medical gases in hospital settings within the organisation.
Our usual way of running education sessions would be to hold them during lunchtime for staff across the pharmacy workforce. However due to social distancing measures and limited space, this option was not feasible. With no current training package to hand, the decision was made to create an educational video to share with the Pharmacy and Medicines Optimisation staff.
To create the content for this video, the Quality Control Laboratory, which is part of the wider Pharmacy team, was contacted for advice as they test all Medical Gases for the Trust. National guidance and the Trust's local Operational Policy were used as our main reference sources on the management, supply and maintenance of Medical Gases.
The video covered a wide range of Medical Gas related information including:
The Medical Gases used in the Trust
Medical Gas Pipeline System (MGPS)
Medical Gas Cylinders
The Medical Gas Committee
Rules and regulations including prescribing, procurement, manual handling and storage
When things go wrong with Medical Gases
COVID-19 and Medical Gases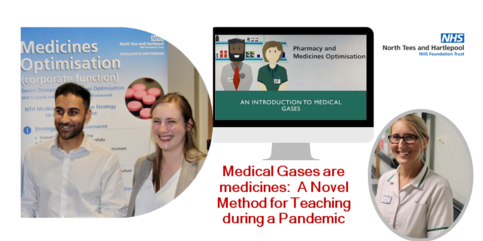 The video was created using PowerPoint, recording the slideshow within the software and narrating the audio over the top. The video was then distributed via an email link.
A quiz was also created to test the viewer's knowledge after watching the video. 55% of staff watched the video and completed the quiz within 6 weeks of it being emailed out. Some technical issues and limited access to computers due to social distancing measures slowed the uptake.
The quiz asked staff to rate on a scale on 0-10 their knowledge of medical gases before and after seeing the video. The mean value before the video was 3.5 and the mean value after watching the video was 7.9. This shows that the video was useful in improving the department's knowledge on Medical Gases. This was also reflected in the quiz answers the with average score being 95%.
As the pandemic continues to challenge historic norms in all aspects of society, this experience has taught us the value of utilising technology to overcome barriers in education and training, and is likely to be replicated with other subjects. The experience has shown us that this approach has the potential to be used widely, is time efficient, and can work around users enabling training to fit around other daily tasks at a manageable pace.
References:
1. Medicines Act 1968
2. Find data on increased use of oxygen during COVID-19
Further information on the video ;
Laura Young, Senior Pharmacist Clinical Fellow to the Chief Pharmacist [email protected]
Umair Hamid, Associate Chief Pharmacist (Operations)
Stacey Smith, Senior Pharmacy Technician
Submitted by Dr Mojgan H Sani, Director Medicines Optimisation & Chief Pharmacist