The virus, Covid-19, has impacted every part of our lives - the economy, society and the NHS.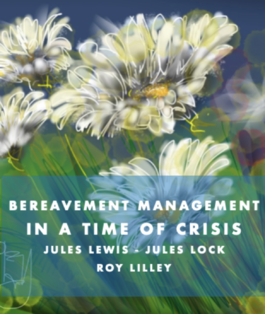 It is hard to find a corner of the NHS where it is 'business as usual'.
The sad fact is, whilst the NHS will battle to save lives, sometimes - perhaps all too often, the battle will be lost.
We are facing patients at the end of life in numbers we have not encountered before. As well as this being a tragedy for the families and loved ones, and a huge emotional pressure on staff, the protocols and systems for dealing with end of life care that apply in normal times need to be modified and changed.
These are not normal times.
Many of the changes will be emotionally draining for relatives and staff. The end of life arrangements could be brutal.
The pressure of numbers and the likelihood of spreading infection means a whole new approach will be needed.
All Trusts will be developing protocols and it can be expected that as events unfold, new guidance will come from NHSE and others. This booklet is not designed to replace or supplant guidance. It raises numerous questions that we hope will lead to discussion and informed thinking about how to offer the best end of life care possible, in these unique circumstances.