We have launched the All About Me Patient Passport in Leicester Children's Hospital, part of University Hospitals Leicester.
The passport was created by families, staff and Autism East Midlands charity.

It contains useful information about how an individual communicates and expresses their needs, anything they are sensitive to, and what might be helpful to comfort and calm them when a visit to hospital becomes difficult. We anticipate that the passport will be most useful for people with autism and/or learning disabilities but they are available to everyone.
We launched the passport internally to raise staff awareness in September 2018 and then released it publicly in November 2018.
The passport will be revised at a later stage once feedback has been gathered by both staff and families.
We are always interested in talking to other healthcare professionals who've implemented similar tools and would like to learn from our peers as we develop our care for young people. Similarly, we also gain a lot by hearing from patients and the public and welcome feedback from everyone.
All-About-Me-Patient-passport.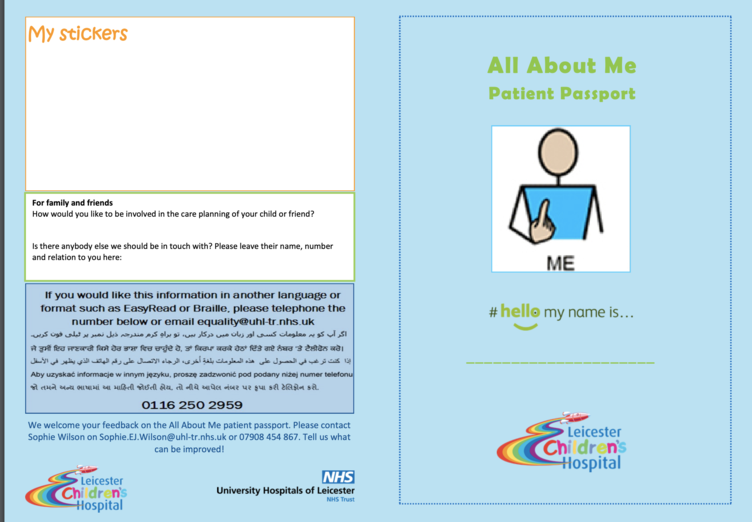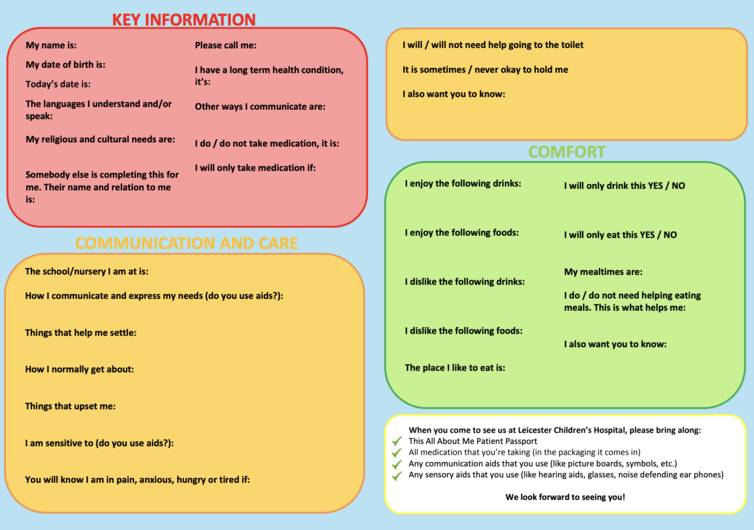 Guidance on completing the passport